Create Mobile Responsive Salesletters, Sales Pages, Review Pages, and Affiliate Landing Pages Quickly and Easily with WordPress
Specifically Designed to Increase Sales and Conversions
I'm a web designer with 10+ years in the business.
I love creating pages…but I also like making money.
And in this business, time IS money.
Everyone knows the fastest way to create a website is with WordPress.
But have you actually seen the WordPress sites out there trying to make money?
I'm all for seo, blogging and building communities,
but the clear motive above is "sales".
So why do over 60% of the links above promote "leaving"?
I got fed up
So I created a very special WordPress Theme…
A lot of research went into this theme. Everything including the colors, fonts and background were specifically chosen after a decade of experience. In other words, all my past clients have paid dearly to figure out what does and doesn't work. As their designer, I've implemented their changes and taken careful notes along the way.
The Result is a WordPress Theme with…
NO distracting sidebars
NO distracting headers
NO distracting footers
BEAUTIFUL typography
MINIMALISTIC design
EASY to use ala WordPress
RESPONSIVE mobile design
POWERED by StudioPress Genesis (Provided Free)
Here are the Reasons this Theme "Works"
For the Copywriters:
Save money on web design.
My friends are going to kill me… But the fact is, you can now launch entire campaigns with zero help and zero design cost. All you need to do is write and use all those graphics packages you already bought a few months ago. Write copy, upload graphics, link and 'fini'.
Formatting is a breeze.
I've used years of experience to create the perfect quote boxes, H1, H2, H3, H4, H5 and H6 tags. Even the bullets grab attention without being "tacky".
Easy on the eyes (literally).
In my decade+ of design experience, I've learned about the effect of paragraph style and typography on readership. The result: a perfectly flowing money-raking salesletter. Everything right down to the fonts and background color were specifically chosen to prevent eye fatigue and encourage interaction.
For the Marketers:
Build Landing Pages Quickly and Easily.
Wordpress is a marketer's dream come true. Creating pages is easy and there's no need to upload files or spend monthly on hosted Landing Page software.
Improve Quality Score.
Drop in your Title, H1 tags, 'SEO' content and control the URL with WordPress' built-in Permalinks to create Google-loving pages. I've also integrated links at the bottom for Contact, Privacy, Terms/Conditions and Trademarks to improve Google's Quality Score.
Stop Losing Clicks.
Each click costs money. This theme doesn't give away precious clicks to silly sidebar links or "categories". There's only 2 ways to go: your way or the highway.
For Everyone:
Each Page (or Post*) is an "Island"
Every single page is separate from the other (unless you purposely link them). Therefore, no wandering eyes. Also, each page can have it's own UNIQUE WIDTH, HEADER and BACKGROUND COLOR OR IMAGE!
Salespage on the Frontend, Blog on the Backend Yes, each page functions like a salesletter. However, all posts are displayed in the backend with a sidebar. Perfect for WordPress membership sites or adding "quality content" posts for higher Adwords scores.
Get Crawled and Indexed in Record Time Is the "Island" concept freaking you out? Don't worry, install a FREE special plugin and all your pages get indexed. Mine did within a few hours of launch.
Hide "Special" Pages You can also prevent having that "secret" page crawled by using that same plugin to exclude pages or entire categories.
Multiple Landing Pages to a One Time Offer Create multiple Landing pages for PPC, Presells and Salesletters. The multiple variations can then funnel into your one-time offer page. The visitor will never know.
Use it on ALL your Domains There is no per-domain license. Use it on all your own personal sites and servers. You may not, however, resell it or give it away.
Kill the Copyright Want to give me credit? Awesome. But if you don't, I understand. You can change the copyright at the bottom at any time.
Upgrades for Life! This theme is always compatible with the latest version of WordPress (because I actually *use* it). Plus, all future updates are free.
Customer Support Area I fully support my product and include a support area for answering questions and concerns.
Tutorials and Online Training High-quality support documents in the customer area show you how to tweak the Theme to your heart's content.
Real Customer Testimonials
"Jesus, This is a kick ass template Bro! You know that we will use and abuse this thing to death lol. Thanks for this!"

-Jeremy Kelsall
"Thanks Jesus, love the themes btw, been converting my cpa offers really well."

-Shane
"Impressive theme.
Getting great conversions with it.

-Scripteen
"I just finished installing this theme (took me about 5 seconds…wow) on a test site and it looks great. This is going to really help speed up any PPC campaigns I do. It was a snap to set up and really does work out of the box. Thanks for the fantastic theme!

-Kerry Emrich
"I checked today, and my posts are getting indexed in 15-20 minutes. I am almost afraid to post too many pages now. Just put in the title, H1, and nothing else. I am blown away by this. Keep up the good work.

-Kolkata, India
Want to see real world examples?
NEW UPDATE!
Due to Popular Customer Demand…

4 New Colors were Added to this Package!
Now Supports Unlimited Background Colors or Images on a Per-Page Basis
Not only will you receive the latest version of the theme, you'll have access to free upgrades for life, plus step by step instruction and support!
Just take a look at the support topics….
How to Install, Use & Learn WordPress
How to Make the Header Image Into a Hyperlink
How to Create a Video Squeeze Page
How to Create the Blue, Red and Green Johnson Boxes
How to Add a Header Image
How to Change the Typography Back to the Old Version
How to Add a Background Image
How to Change the Background Color
How to Remove Page or Post Title
Changing Capitalized Text in Forms

How to Add an RSS Button
How to Add Comments to a Page
How to Widen the Theme
Editing the Size of the Form Fields
Editing and Fixing the Footer Links
How to Hide Pages
How to Edit the Footer
How I Create PPC/CPA Landing Pages
How to Use the Theme
How to Install the Theme
Do you really need any more reason to get this theme?
Okay…how about…
Fast-Action Limited Time Bonuses
FREE BONUS #1 Webinar Pitch Secrets
$19.95
Purchase today and receive a copy of Jason Fladlien's
Webinar Pitch Secrets
for your personal use. These Webinar Pitch Secrets helped Jason generate $394,791.79 in 2010 and, as a Sales Page Theme customer, you can discover ALL these secrets for FREE!
The 68 page digital guide reveals every powerful secret Jason knows about doing webinars that make tons of money. This guide normally sells for $19.95 at Webinar Pitch Secrets.
FREE BONUS #2 Sales Page "Scribbles"
$47.00
Trying to get people's attention? I'll also include 1,000's of attention-grabbing sales page "Scribbles". These simple shapes and text look like they were hand written or hand drawn by someone right onto the sales page. They make the sales letter look more personal and yes, they can also increase sales and readership significantly. And let me tell you something, this package is HUGE!!! There are literally 1,000's of different files, and over 100mb of content! These scribbles normally sell for $47.00. But if you act now, you'll get these conversion-boosting Scribbles for FREE. Here's a small sample of the Scribbles included…
FREE BONUS #3 Web 2.0 Graphics Pack V2
$47.00
Need some graphics? Everyone knows a web page needs graphics to make it pop. So I'm including over 2,000 highly-polished, ready-to-go Web Graphics for your websites, blogs and personal use. Since these professional graphics are pre-made and pre-formatted they'll be easy to insert into your website or projects. This graphics kit normally sells for $47.00. If you act today, you'll get these valuable Graphics for FREE instantly.
Our No-Risk 30-Day Guarantee
You have an entire 30 days to try out the WP Landing Theme. If, for any reason, you feel it didn't help you in your sales page setup efforts, then all you have to do is let me know, and I'll refund 100% of your money.
So you see, You risk nothing! What do you have to lose? Besides that old tired sales page design?
Heck, You won't get this quality work for this price anywhere else!
You know how much it would cost you to get a new website design done specifically for you…and you know the cost of sticking to a bad design you've created yourself. You could lose readers, dollars, and that invaluable "first impression".
Don't wait! Order now for your complete package…
WP Landing Theme
Sample "Cut 'n Paste" Salesletter Copy
Webinar Pitch Secrets Bonus
Sales Page "Scribbles" Bonus
Web Graphics Pack V2 Bonus
Future WordPress upgrades included
Training, support, personal email correspondence included
100% 30 Day No Questions Asked Satisfaction Guarantee
Register Now & Checkout with Paypal!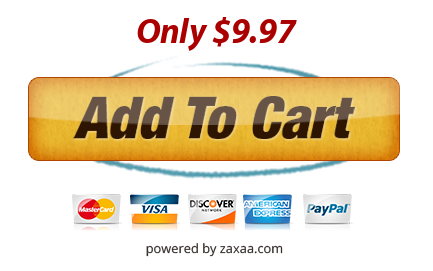 P.S. Come on. Do you really need a PS, or even a guarantee? This theme is a staple in any Internet Marketer's portfolio. Don't miss out.
Sincerely,
Jesus Perez
Web Designer, South Florida
P.S. Fully Compatible with WordPress [current_version]. All future version upgrades included at no extra cost.